Increasing process efficiencies
Digital transformation can and should go beyond technology itself
The way solutions are implemented and interrelated may increase a company's ability to meet the challenges of a changing market environment.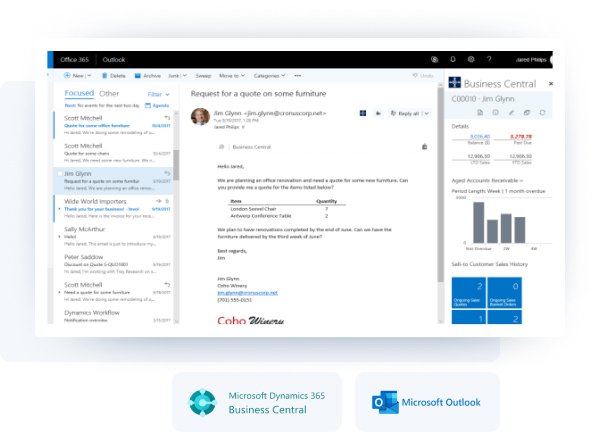 Manage your order from quotation to payment
Thanks to evolution of the e-mail program Microsoft Outlook, its users gained the ability to perform a number of business operations in it.
For example, a new sales or purchase order in ERP Business Central 365 can be created instantly after receiving an e-mail, directly in Microsoft Outlook window.
To ensure that the content of this order is consistent with the available stock, the Microsoft Outlook user is provided with a contextual information bar. In it, the user will find transactional data about the sender of the message along with data on the availability of stock appearing in the email.
Make better decisions in logistics
Performing analyses on large amounts of data generated in warehouse areas, artificial intelligence of Dynamics 365 BC is able to support the decision-making process in logistics.
Dynamics 365 BC will help you order right products and right raw materials by detecting recurring patterns of customer and supplier behaviour.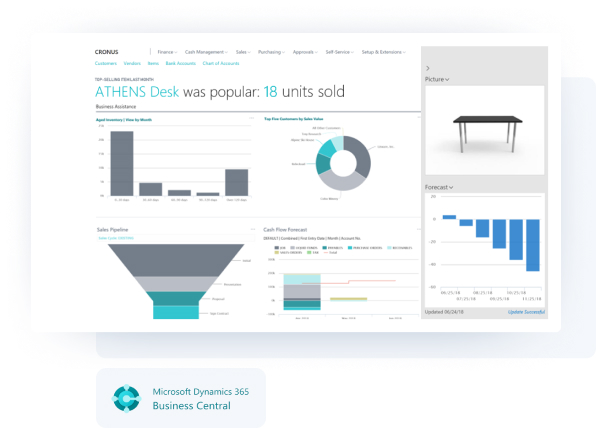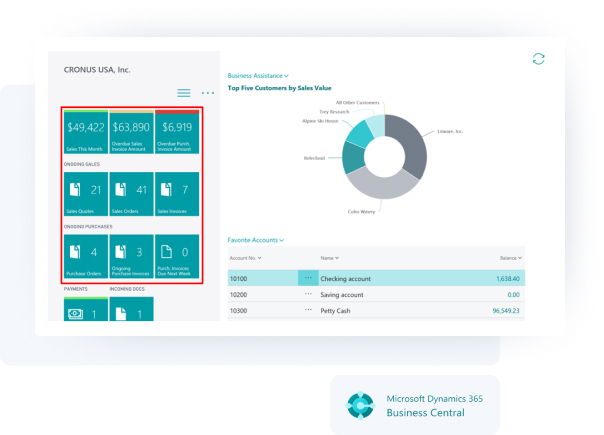 Tailor your dashboard to your needs
Innovative mechanisms for adjusting the content of dashboards and other elements of the interface allow you to work more efficiently and make faster decisions based on real data.
The unique Role Center mechanism facilitates the use of the system and allows for faster deployment of new employees.